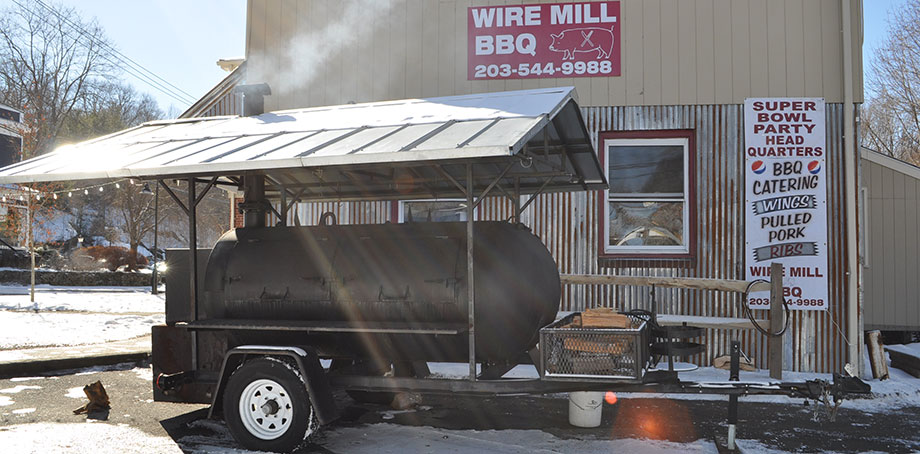 The Art of Smoking Meat
Preparation of smoked BBQ is based on the "smoke ring".
A smoke ring is created by choosing the right wood while maintaining the balance of temperature with moisture.
The meat is slow cooked 8 – 16 hours using apple, cherry and oak wood.  This enhances the flavor and creates the pinkish smoke ring on the outer edge of the meat.
Custom Smokers of Wire Mill BBQ
Smoking raw meat is an art form that can take years to perfect. Wire Mill BBQ chef and owner, Gino Marsili, began smoking meat approximately three years ago while in the Deli business. On a whim, he purchased a meat smoker locally built and proceeded to learn the smoking technique.
After about a year, Gino Marsili's father in law, Jerry Edwards, was visiting from southeast Georgia and realized the smoker they were using was way too juvenile for the amount of meat Gino had begun selling. His deli was turning into a BBQ destination.
Jerry went back to his workshop in Georgia and custom built a commercial grade smoker for Gino to begin his new venture of BBQ specialties. Two years later we are proud to open Wire Mill Saloon and BBQ in Georgetown.